FIND. Events for students in Kaunas
Dear International student friends in Kaunas, join us!
4 topics in 4 days in 4 different auditoriums.
4 hard questions that will be answered by author and speaker Michael Ots (UK), a former mafia boss Slavko Hadžić (Bosnia and Herzegovina) and musician Andy Mayo (UK).
Great talks, live music and the real life stories of other young people.
The event is open to ALL students.
Entrance is free.
Sharing is caring - don't forget to invite your friends!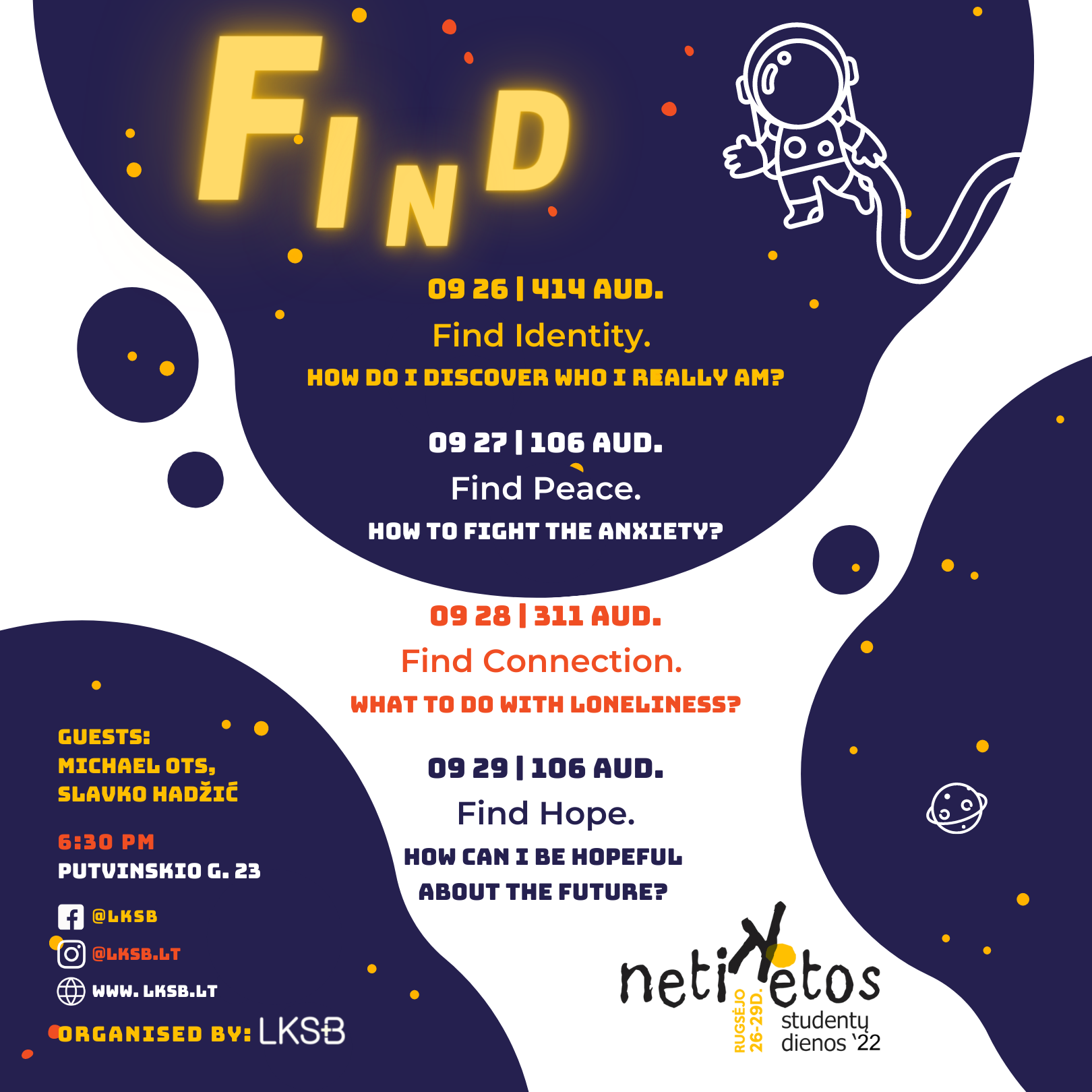 Program
09 26 - Find Identity. How do I discover who I really am? (aud. 414)
09 27 - Find Peace. How to fight the anxiety? (aud. 106)
09 28 - Find Connection. What to do with loneliness? (aud. 311)
09 29 - Find Hope. How can I be hopeful about the future? (aud. 106)
Where?
Putvinskio g. 23, Vytauto Didžiojo universitetas
When?
September 26-29th
Doors open 6:30 PM. Talk starts 7:00 PM.