BEYOND OUR CONTINENT (I). IFES WORLD ASSEMBLY 2019
Every 4 years, the IFES family comes together to celebrate God's work in the student world and university. LKSB have been IFES family member since 1999 and sent delegates every time possible. Ricardas Brogys, a volunteer at the International Student Service and a student member, Debora Gvazdikaitė, attended this summer's IFES World Assembly "Messengers of Hope" in South Africa. We share with you Richard's memories of the journey, impressions, and stories brought back to the homeland.
We were blessed to have attended the World Assembly of "International Fellowship of Evangelical Students" (IFES) held in South Africa on the 12th of July 2019. Our heart is joyous giving glory to our Lord Jesus Christ for accompanying, protecting and inspiring us with his wisdom in this journey. My personal journey began three years ago when I do not even imagine that God would give me the grace to meet Christians from all over the world. Delegates from 170 countries attended the Assembly. For the last three years, I worked and volunteered Lithuanian Christian Student Fellowship (LKSB), and believed in our mission and vision to "preach the Gospel of Jesus Christ in Lithuanian higher education institutions". Through new friendships with students, God made it clear the very words of the Apostle Paul: "There is neither Jew nor Gentile, neither slave nor free, nor is there male and female, for you are all one in Christ Jesus." Regardless of where we come from, we strived to bring the Good News to all students, in many ways, God touched people who have openly accepted our friendship and invitation to travel together in the knowledge of God. As time passed we encountered bumps and hurdles but during these times of distress and anxiety, our faithful God reminded me the psalmist's words: "Commit your way to the LORD; trust in him, and he will act." These very words from the Lord sustained this ministry and brought international and Lithuanian students together.
LKSB council was happy to delegate me with student Debora and encourage us to continue this journey of knowing Jesus beyond Lithuania and even beyond our continent! Despite the various challenges coming our way we are determined to travel to an unprecedented, distant challenge. The assurance to take part in the assembly and the grace of God accompanied us from the very beginning. The process of obtaining visas, forms for the travel was excruciating with all the comments about how Lithuanians have to make considerable effort to achieve it from getting the visa processed and approved from the Embassy of the Republic of South Africa in Sweden. We prayed and urged God's help and give him unquestionable glory for this opportunity. By the grace of God and his unfailing faithfulness we got our visa for the travel. We are grateful to everyone who helped and prayed for us, and we mourn and pray for the countries that failed to pass this stage.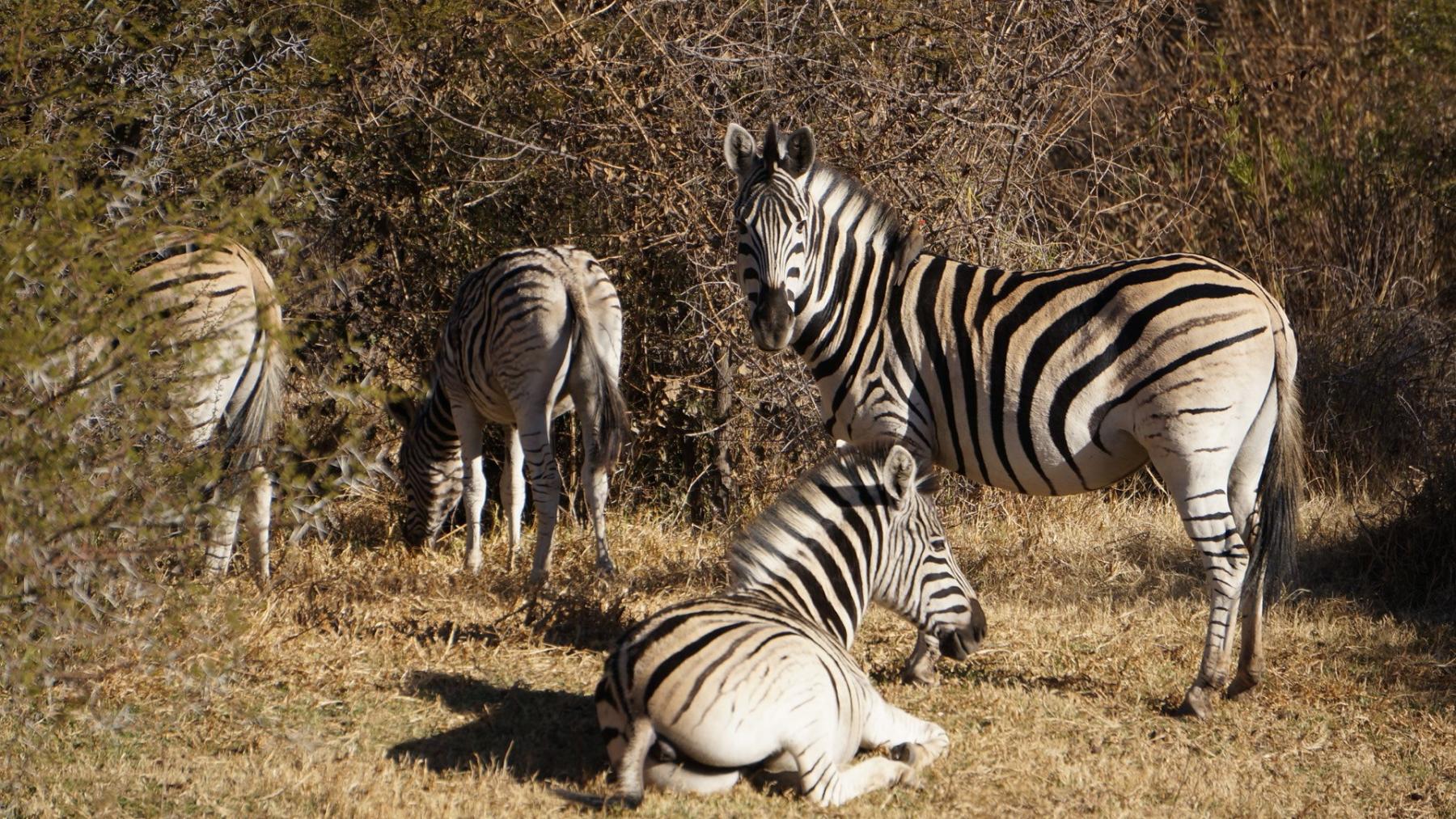 The adventure began, with journey from Kaunas to Vilnius – Amsterdam - South Africa - Johannesburg and finally to Bela-Bela where it all started, a long but worthy travel. IFES volunteers welcomed delegates at O.R. Tambo Airport, where I came across participants from various parts of the world - Africa, France, Sweden, Italy, America, an amazing start to new friendships. We arrived late evening and waited for transportation to the Assemblies place which was 200 km from the airport. One of the volunteers with concern quoted Merfie's law, "If anything bad can happen, it probably will." Our luggage's with our belongings and warm clothes (turns out it can be cold in Africa too) did not arrive. The long-awaited transport was cancelled. However, the joy of listening to different stories from fellow believers overshadowed the short-term concerns. Volunteers made good efforts to take care of us. It was late night; and finally decision was made to stay at a nearby hotel and extend the trip later. A few cars arrived, and we quickly boarded the transport, hoping to be taken to the nearest hotel.  Tired, cold but fortunately holding the temper, I talk to a delegate from a country where being a Christian is in immediate danger. I wonder what a privilege it is to communicate with someone who stands firm and testifies the Hope he has received from Jesus Christ, regardless of the conditions, without fear or agreement with the flesh. Without any hesitation this wonderful man shared the gospel message of how Jesus Christ found a way into his heart. Finally, in the car, we ask the driver if everything is all right and where we were going, he shrugs and replies: "I don't know, sir, I'm just following the car in front."  Looking to the rate of state crime and the fact that we are sitting in a car with strangers and uncertainty where we are driving, we felt anxious and turned the GPS on, following the route, praying for God's protection and wisdom. Lack of communication led to the cancellation of hotel reservations and we were heading motorway looking constantly to the map and driver. Destination of the trip was the city Bela-Bela in Limpopo province. By the grace of God our doubts and anxieties were gone, we reached our destination safely. 
Since our arrival we were overwhelmed by people of different culture, the unfamiliar surroundings and the animal life. World Assemblies opening began with 1300 delegates praising and praying in various languages compelled with joy, hymns, God's word, dance and inspiring call for all of us "You are the messengers of Hope"... 
"God helped me to not be ashamed of you despite the challenges. Jesus, you are Holy, use us...".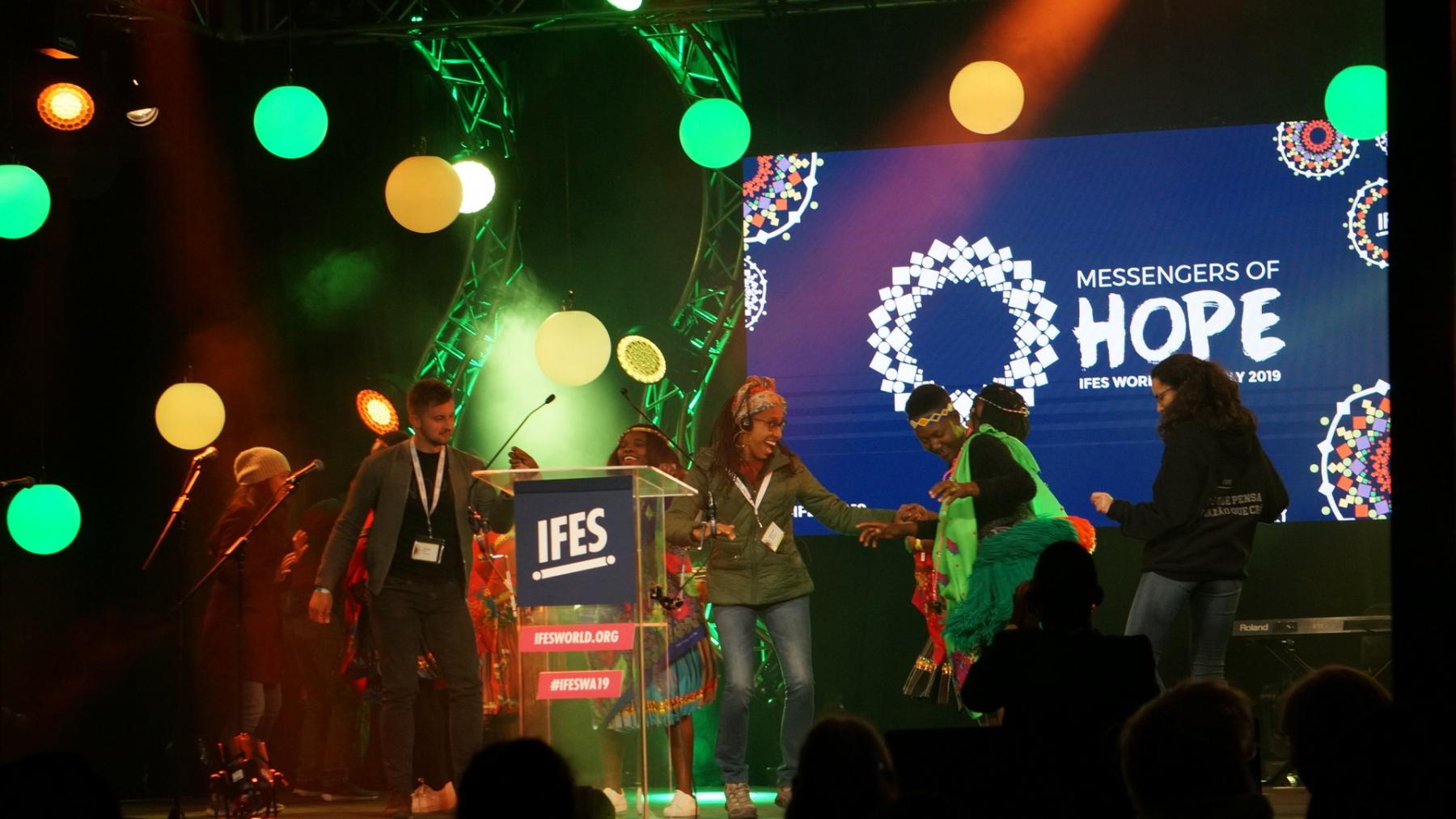 Ričardas