"WE SHARE..." Eszter from Hungary
We introduce you to the practical devotional 5-minute read called "We Share...", which is written by our fellow students or volunteers. Our dear sister in Christ Eszter from Hungary, shares her memories of time spent in Lithuania, as she was a part of Lithuanian Christian Student Fellowship.
Hi, my name is Eszter Fekete from Hungary. I spent 9,5 months in Kaunas, Lithuania as a European Voluntary Service (EVS) volunteer. Before I went there, I had the desire to be a member of a community, so I was praying for it to God.
I did some steps for example: search for churches, called to International Bible Study Group (IBSG), use the help of the internet. I wrote the letter to the head of an IBSG, they gave a name and email address of a member of this group. I wrote to her and she answered, "Sorry, our international group is not working, but I will give you my phone number if you need help later."
It was one of the keys for the whole time living in Kaunas.
I had a church list so I started from the top one. First Sunday, I visited the Evangelistic Church, which was far from my district. It was a blessed beginning, God repeated me one verse from the Bible, which often came out to me at different times and places, during EVS work. "But the Advocate, the Holy Spirit, whom the Father will send in my name, will teach you all things and will remind you of everything I have said to you. Peace I leave with you; my peace I give you. I do not give to you as the world gives. Do not let your hearts be troubled and do not be afraid." (John 14,26-27).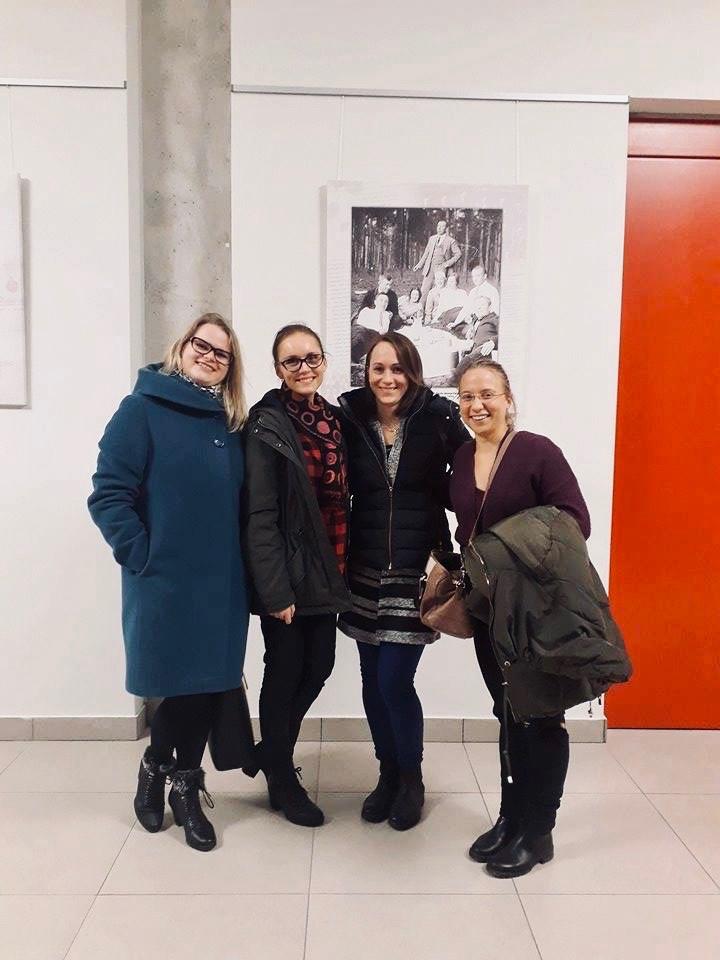 The second Sunday I looked for the protestant church which I couldn't find. Therefore I called a woman from IBSG who gave me a phone number. I told her, "I been lost somewhere in Kaunas, could you help me". She passed her phone to her husband who said, "stay where you are, I will pick you up and bring to another church." It was Kaunas Christian Church, where I met Goda, Ricardas, and Liuda, who are leaders and members of LKSB. I got an invitation to their International Bible Study Group, from there everything changed.
The LKSB meant me a group where I was in safe, I felt God's works among us, and I got many friends.
I am so thankful for this gift in my life! God Bless all of you and your work!